GUIDED IMAGERY —WHAT IS IT?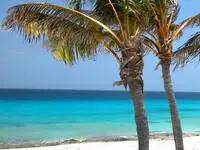 Your imagination can either be an ally or a hindrance to your healing, growth and creativity. It can spark your creative impulses or weigh you down with seemingly impossible odds. Guided Imagery is a gentle but powerful technique that focuses and directs the imagination. Almost anyone can use it; imagery skips across the barriers of education, class, race, gender and age.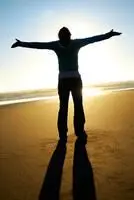 Over the past 30 years, the effectiveness of
guided imagery
has been increasingly established by research findings that demonstrate its positive impact on health, creativity and performance. We now know that in many instances even 10 minutes of imagery can reduce blood pressure, lower cholesterol and glucose levels in the blood, and heighten short-term immune cell activity. It lessens headaches and pain. It can increase skill at many sports activities, writing, acting and singing; it accelerates weight loss and reduces anxiety.
"CUTTING THE TIES THAT BIND" developed by Phyllis Krystal is a guided imagery method that utilizes visualization techniques of symbols and pictures. It assists clients in liberating themselves from old restrictive behavior patterns.

A client writes that "CUTTING THE TIES THAT BIND" has freed me from the troublesome fears and anxieties that used to control my life. Since learning and practicing this with my counselor, I can now resolve many of my past problems myself and quickly address new issues as they appear. I have been able to maintain a healthier state of mind and positive attitude on my own. I highly recommend this method to anyone who needs to learn coping mechanisms for past and/or life's daily stresses, in a safe, non-confrontational manner."

Guided Imagery, especially using the "CUTTING THE TIES THAT BIND" method, is a caring safe way to work through emotional issues, free yourself from troublesome fears and old restrictive patterns, and improve your ability to cope with life's stresses and challenges.


I invite you to explore how your imagination can help you to create a healthier state of mind and positive attitude.
Contact
Deborah McManus, LMHC
Convenient South Hill location
Spokane, WA 99203
(509) 939-1413

Hours of Operation
Daytime and Early Evenings
By Appointment Only
Insurance Accepted